Ribald tales of Highland excess and its consequences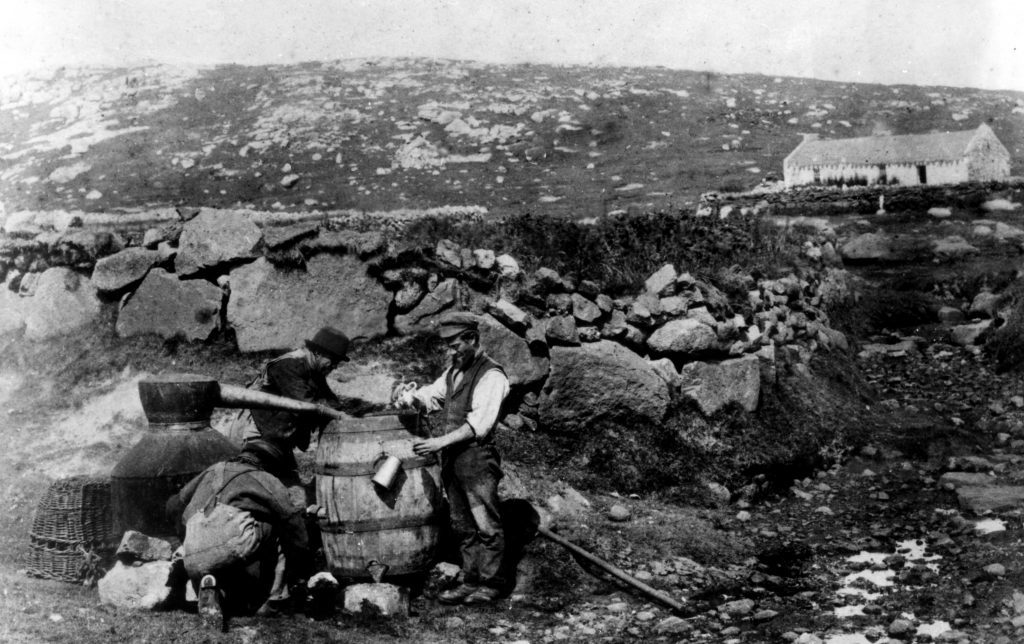 Want to read more?
We value our content  and access to our full site is  only available with a  subscription. Your subscription entitles you to 7-day-a-week access to our website, plus a full digital copy of that week's paper to read on your pc/mac or mobile device In addition your subscription includes access to digital archive copies from 2006 onwards
Just want to read one issue? No problem you can subscribe for just one week (or longer if you wish)
Subscribe Now
It looks as though North Korea's leader, Kim Jong-un, knows a bit about Scotland's past because he has just banned all gatherings where drinking is likely to take place among the country's workers.
In 1608, when the tartan dictators of the Highlands and Islands were getting a bit uppity, King James VI threw a grand party aboard a warship anchored in Aros Bay near Salen on the Isle of Mull. Eleven chiefs turned up.
No sooner had they necked the first dram than the vessel weighed anchor and sailed for Edinburgh. There they were thrown into the castle prison for a year until agreeing to an Act of Parliament that they would behave themselves.
The problem was there was too much alcohol circulating, causing poverty and barbarity. Of course they paid no attention and it wasn't until some years later that the King really cracked the whip. This time, in order not to lose their lands, the chiefs had to make their homes in one place, send their children south to be educated and, most importantly, limit the amount of alcohol they could store and consume.
Maclean of Duart and Macleod of Harris were each allowed 1,008 gallons; MacDonald of Clanranald, 756 gallons; Maclean of Coll, Lochbuy and Mackinnon, 252 gallons – and they were to see that none of their servants was to buy whisky or wine.
Making whisky was probably familiar to the Gaels from very early times. Often the brew was rank and people would say: 'Man yon was the stuff – when it touched your throat you thought you had been shot.'
In his Description of the Western Islands of Scotland, 1695, Martin Martin wrote that if anyone exceeded two spoonfuls: 'It would stop his breath and endanger his life.'
From old Gaelic manuscripts we know that the folk of the Highlands and Islands were drinking wine and burning wax candles while Anglo Saxon kings slept on straw and bought wine as a cordial from the apothecaries.
At dinners, gatherings, weddings and funerals, everyone drank to excess because anyone who allowed his guests to leave the house sober was thought to be a poor host.
A report, written in 1838 about the evils of the time, blamed the clergy and went on to record: 'The quantity of raw spirits is quite incredible and were the effects not in a certain degree neutralised by continuous exercise in the open air, the consequences could not fail to prove instantly fatal. As it is, this shocking practice, unless it meets with some powerful check, cannot fail to ruin the morals and destroy body and mind by which this interesting people [the Highlanders] have so long been distinguished.'
It concluded that the Scottish government was wrong to persist in raising a large portion of public revenue from the whisky trade and, as long as it did so, it had no right to complain about the increase in crime brought about drunkenness.
What's new? On the one hand, Holyrood has pushed through a minimum pricing policy for alcohol to bring down the number of drink-related deaths and hospital admissions in Scotland but, on the other, encourages and supports dozens of new distilleries.
For a long time it was the custom in Argyll to give ale or 'drink money' in return for work or a service. If, for example, a mason had repaired the manse or the churchyard wall, even the kirk session obliged.
The clergy were not always teetotal. In 1733, a complaint against the Rev Archibald Campbell, minister of Morvern from 1729 to 1741, was made to the Mull presbytery by Alexander Maclachlan, tacksman of Laudale, accusing him with drinking to excess.
An inquiry followed and the witness statements, which are still extant, make interesting reading. It seems the minister was imbibing in the inn at Knock with four others, including Maclachlan. The licensing laws must have been more relaxed then than they are today because they began drinking at 8am and didn't finish until six o'clock at night, by which time the clerk recorded that all five gentlemen were rather intoxicated.
Sometime during the day an argument began about politics which resulted in the minister taking a swipe at one of his companions and threatening to run him through with his sword. Eventually the party ended and the Rev Campbell was seen to stagger home with some difficulty.
There, apparently, he asked his wife for his supper to which she replied that she was in no great hurry to give him any as he must have had food wherever he was, upon which, it was reported, 'he kicked her several times'.
Campbell was found guilty and suspended for a year.
Gradually, across the Highlands, drinking to excess in public places was brought under control by the courts and moderated to a reasonably respectable level.
Cattle fairs were held in out of the way places where liberal quantities of whisky were still consumed by old friends.
Drowning accidents were put down to drunkenness and tales of intemperance found a niche in folk history. A crofter in Morvern by the name of Neil Fletcher spent many hours and what little money the family had in the local inn. His wife pleaded with him to stop but he paid no attention.
The situation became so desperate that she decided to give him a fright in the hope that he might see reason. One dark night, she dressed in a white shawl and hid behind a tombstone in the graveyard through which Neil would pass on his way home. When he appeared she jumped out wailing: 'Beware, Neil, I am the Devil. You'd better mend your ways.'
Her husband, not in the least bothered, stepped forward replying: 'Well met, lad. Let's shake hands. I'm married to your sister.'
Cheers!
Iain Thornber
iain.thornber@btinternet.com