News from around the districts
Want to read more?
We value our content and our journalists, so to get full access to all your local news updated 7-days-a-week – PLUS an e-edition of the Oban Times – subscribe today for as little as 56 pence per week.
Subscribe Now
#hellodigital comes to Dunoon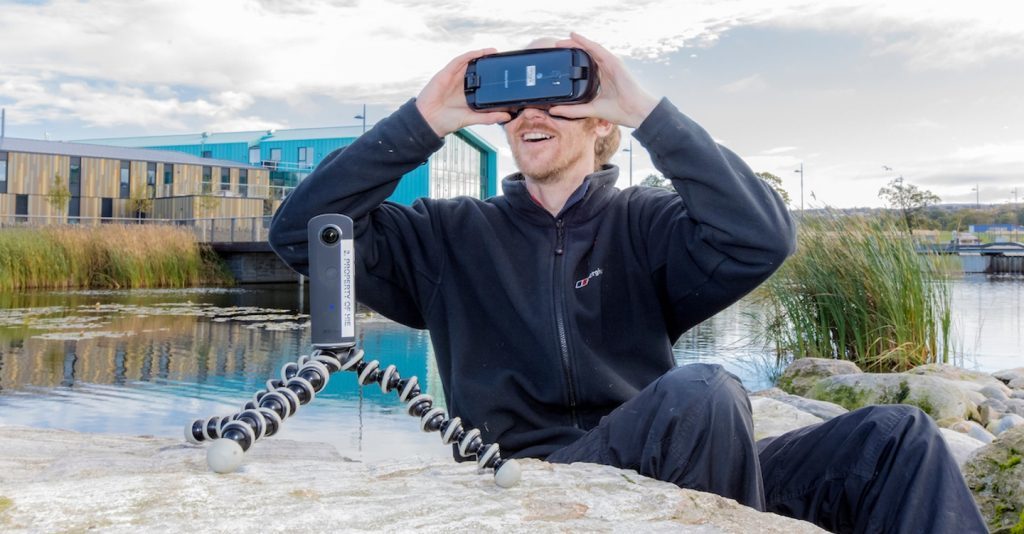 People in Dunoon will be able to find out about digital technology next month.
A digital demonstration centre will open for six months to help people learn about the latest equipment at a series of free-to-attend events.
The #hellodigital initiative, run by Highland and Islands Enterprise (HIE), can be found at The Fairmile Building on the Sandbank Business Park.
The programme kicks off on Monday October 2 with a Google Digital Garage talk.
Experts will talk to businesses, social enterprises and community groups about digital innovations and give a chance them a chance to get hands on with 360 degree cameras, virtual reality and augmented reality.
Liza Moran from the HIE Argyll Office said: 'We are delighted to be bringing #hellodigital to Dunoon.
'It was launched in Inverness last year and more than 2,000 people from across the region have already gone along to sessions which show how new technology can help their projects grow.
'There's a real demand in Argyll for sessions like this. It's especially relevant for people living outwith Scotland's big cities, as we rely more and more on digital technologies but have fewer opportunities to keep up with developments.'
To find out more, visit http://bit.ly/hellodunoon.
Julie Fowlis considers language, music and the landscape in the SMO lecture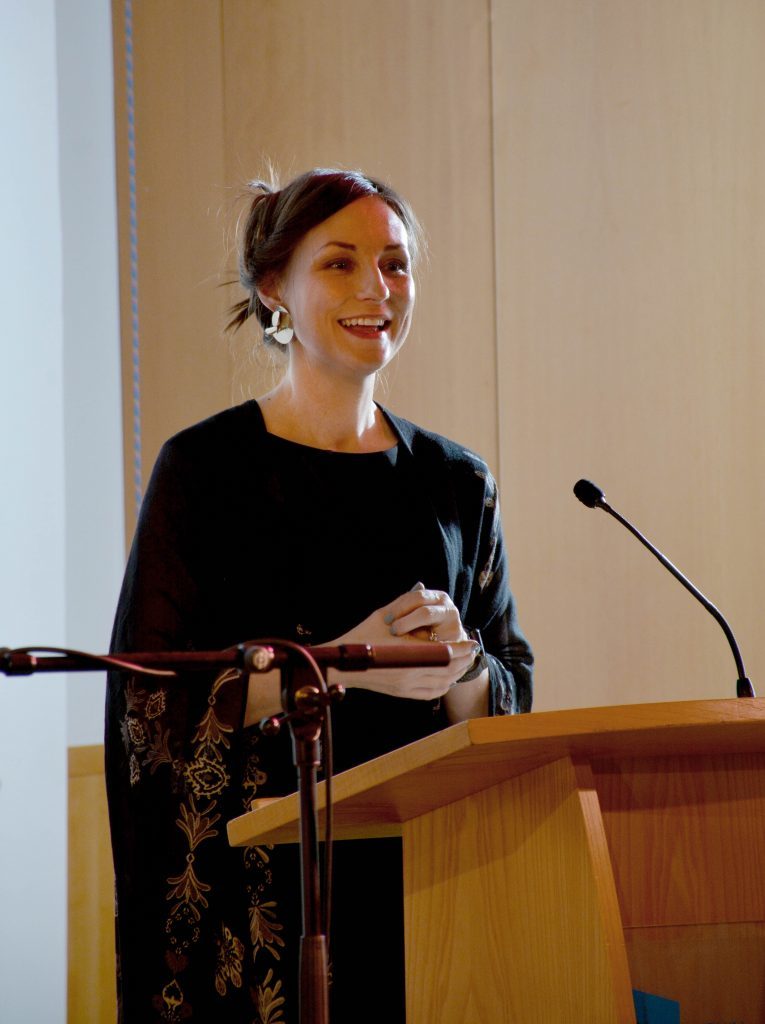 This year's Sabhal Mòr Ostaig Lecture was given by internationally-renowned Gaelic singer and musician Julie Fowlis from North Uist.
Julie is a multi-award winning singer who is deeply influenced by her early upbringing in North Uist. She was nominated as 'Folk Singer of the Year' at the 2015 BBC Radio 2 Folk Awards and 'Best Artist' at the Songlines World Music Awards 2015.
She delivered the lecture, entitled Playing the Skyline, on Thursday September 14 at Sabhal Mòr Ostaig – the National Centre for Gaelic Language and Culture on Skye.
She spoke of how music, story and poetry can strengthen people's sense of connection with, or at times separation from, the landscape.
Speaking afterwards, Julie said: 'In 2015 I was invited by BBC Radio 4, along with five other composers from Scotland, England and Wales, to compose a new piece of music inspired by a landscape and its skyline.
'The musicians involved were asked to take one landscape local to them and examine how the land meets the air and imagine how this might sound musically.
'This project opened my eyes to the mainland Highland skylines around me and forced me to consider my own relationship with the landscape in which I now live and how music, story and poetry can reinforce one's sense of connection to – or indeed disconnect from – a physical landscape.
'This has led me to further musical exploration, including a project investigating local stories, song and cultural mapping around Loch Ness, and to this new collaborative project with Éamon Doorley, Zoë Conway and John McIntyre aimed at creating new music for existing Gaelic poetry, old and new.'
The Sabhal Mòr Ostaig Lecture began in 1990 when Dr James Hunter gave the inaugural talk. Since then a string of high-profile guests have travelled to speak at the annual event.
MSP inquires about a 'motor home levy'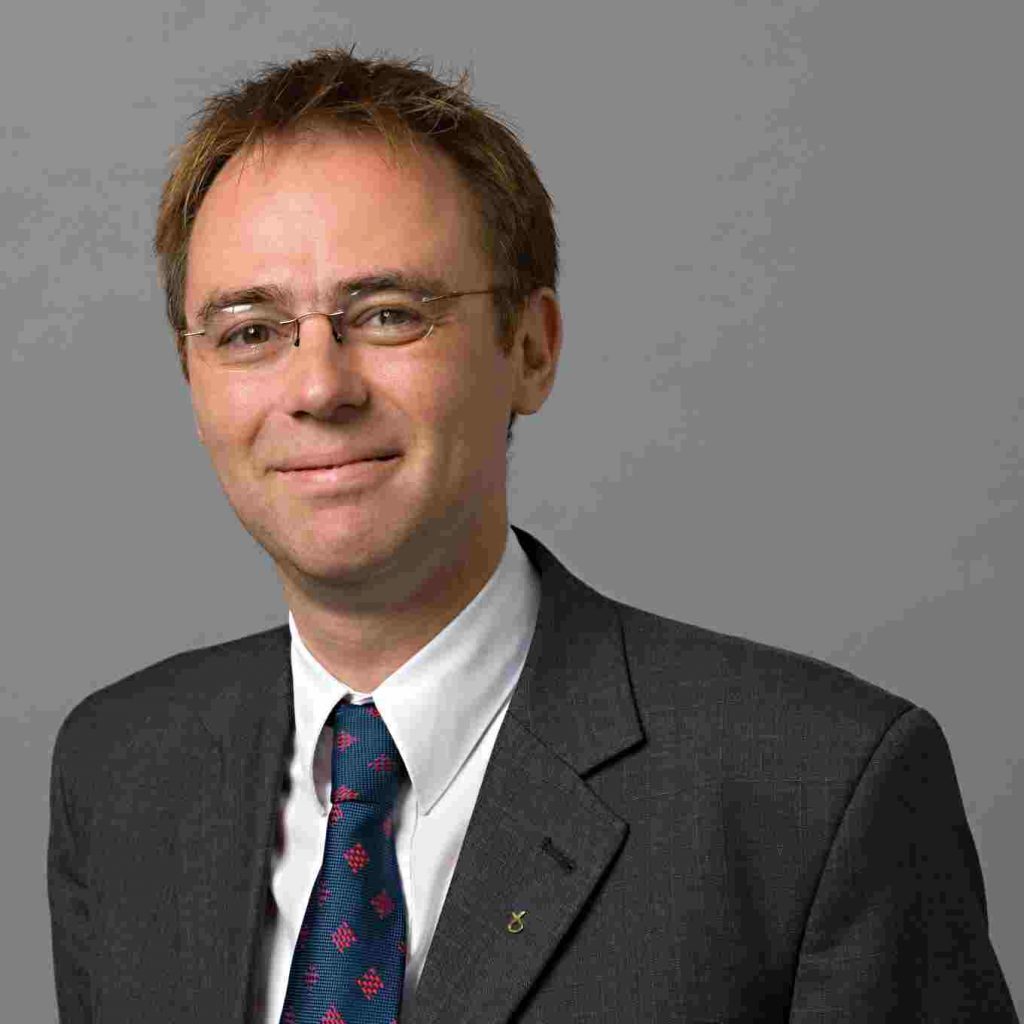 A Western Isles MSP has written to the Minister for Transport to inquire about a 'motor home levy' which could be used to improve local infrastructure.
Na h-Eileanan an Iar's Alasdair Allan wrote to Humza Yousaf to ask what consideration can be given to the tax.
Alasdair Allan MSP said: 'It has been a fantastic thing for our local economies in the Western Isles that we have had record numbers of tourists visiting here and enjoying our island hospitality.
'However, this success has brought its own set of problems and it is apparent our infrastructure has not been able to keep up with demand.
'The numbers of motor homes using island ferry routes has shot up nearly tenfold over the last decade and issues associated with motor homes have been repeatedly brought up.
'There is a lack of suitable sites for them, a lack of waste disposal units and the extra space they require on the ferries has contributed to the capacity problems we have seen over the summer.
'While there has been substantial and welcomed investment by the Scottish Government in new and larger ferries, we need to recognise the continued pressure on local people trying to travel in the busy summer months.
'Motorhomes play an important part in our tourist economy and this should not be about making motorhome visitors feel unwelcome. They are welcome. This is about recognising the pressures created on infrastructure by such a rapid growth in tourism and providing communities with a new source of funding that they can direct as they see fit.'
 Dunoon charity Cathleen's Cabin awarded £3,600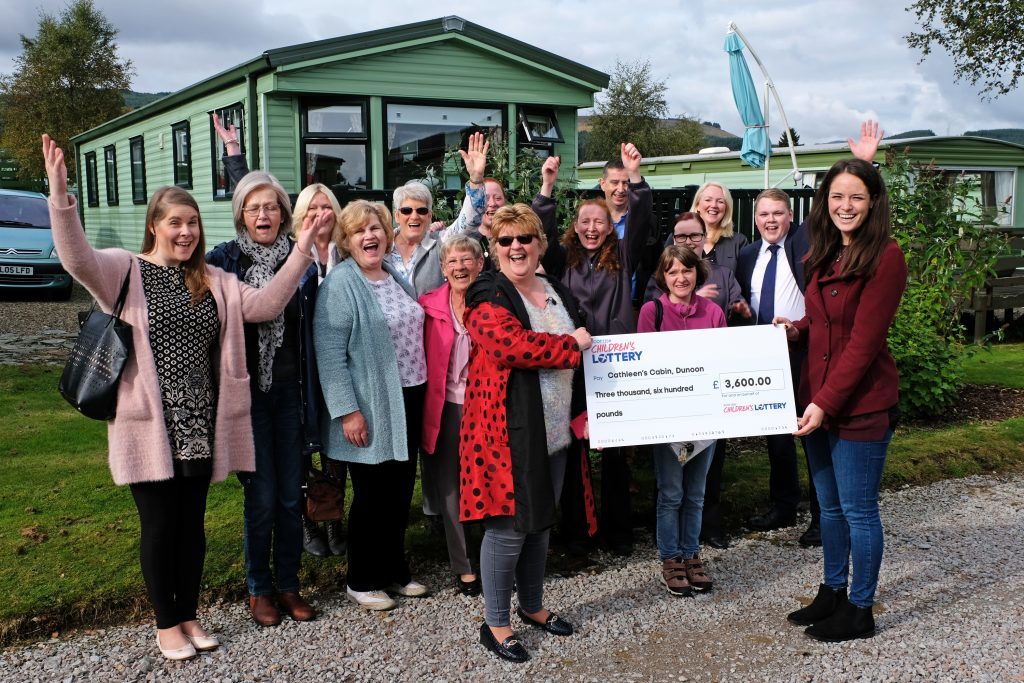 Dunoon charity Cathleen's Cabin has been awarded a £3,600 grant from the Scottish Children's Lottery.
Cathleen's Cabin provides respite holidays for families who have children with life-shortening conditions.
The charity also offers holidays to families of children who have experienced extreme trauma.
In 2015, the decking at Cathleen's Cabin, a three-bedroomed static caravan with beautiful surroundings, was badly damaged by rain.
With help from the Scottish Children's Lottery, new decking has been installed.
Maddie McCance, founder and trustee of Cathleen's Cabin, said: 'There are not words enough to express our thanks to the Scottish Children's Lottery for caring and helping our wee charity.
'With life-limiting conditions there sadly is not always time to save up for the usual family holiday and money is tight when mum and dad have to give up work to be carers.
'A wee trip 'doon ra watter' has brought many a smile to a child's eye over the years and it continues to do so at Cathleen's Cabin. Thank you for making our wonderful brave guests so much safer.'
Stirlingshire woman frying high in top awards
A Tyndrum woman has been named as one of the UK's top five young fish friers.
Magda Ganea of The Real Food Café will 'batter' it out against four others to become the Drywite Young Fish Frier of the Year in the National Fish and Chip Awards, organised by Seafish.
To secure a 'plaice' as a finalist, Magda has faced a rigorous judging process, undergoing exam questionnaires and in-depth telephone interviews.
She also received a skills based assessment and a personal interview during a comprehensive judging day at the National Federation of Fish Friers (NFFF) Training School in Leeds, West Yorkshire.
Kelvin Lee, managing director at Drywite Ltd, said: 'I spent two enjoyable days at NFFF headquarters, helping to judge 10 extremely talented young friers in the semi-final of the competition.
'After testing them on their practical skills, as well as their marketing and presentation abilities, we have now been able to pick five exceptional candidates to go through to the final.
'These five finalists will now receive a mystery shop visit within the next few weeks as we judge their practical skills within their own working environment.'
Hare Raising Event for Marie Curie Fundraising Group on Mull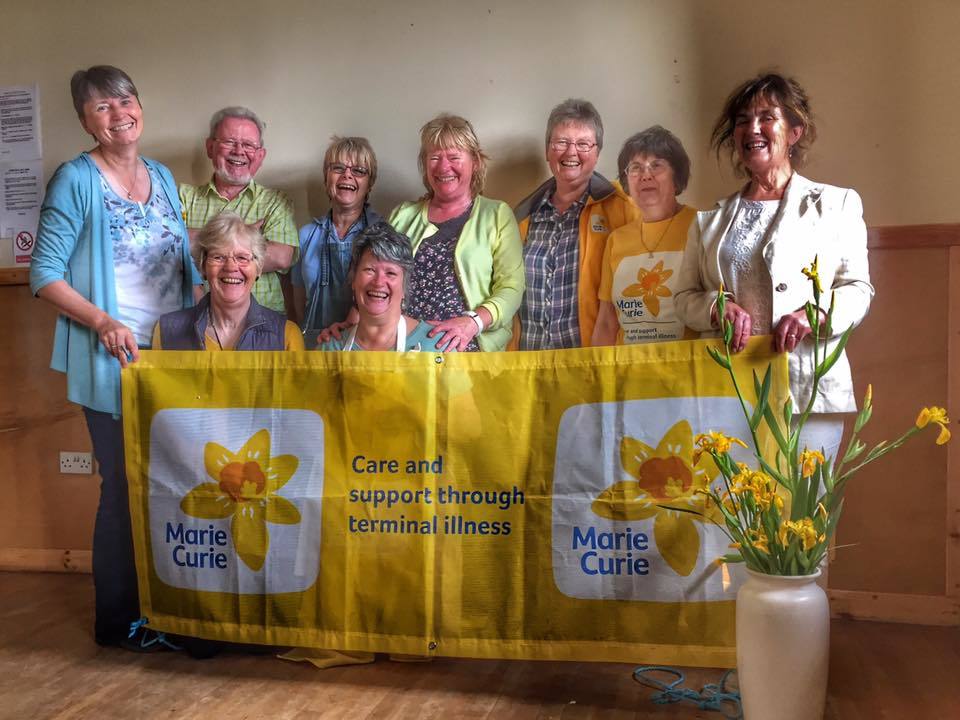 Mull and Iona Marie Curie Fundraising Group is once again holding its popular 'Hare Raiser' event in the Ballygown Restaurant overlooking Ulva.
The brunch event will take place on Sunday October 29 between 11am and 3pm.
As the name suggests, this event focuses on hares and a selection of artwork featuring the animals will be auctioned and raffled in aid of Marie Curie on the day.
Over the years, the group has raised thousands of pounds for the charity, which helps people living with a terminal illness.
Cheryl Callow, chairwoman of the fundraising group, said: 'I am passionate about the work of Marie Curie and am always touched by the amount of support offered by the people of Mull and Iona.
'The group has gone from strength to strength over the past few years and the Hare Raiser really is the highlight of the season.
'Come along, bring your deck chair and enjoy waffles with maple syrup, local meats and Mull ice cream. All money raised makes a difference to people with terminal illnesses and their families.'
Last year the event raised almost £2,000 and the team is determined to make this their personal best.
Digital pupils create and unveil their new mobile app
A mobile app created by Dunoon Primary School pupils was unveiled at a meeting of Argyll and Bute Council's Community Services Committee last week.
The app provides information about the education strategy 'Our Children Their Future' and was presented to members by three of Dunoon primary's digital leaders Barry Campbell, Cameron MacRaild and Laurie Thorup.
It is currently available on the Google store.
The council's policy lead for education councillor Yvonne McNeilly said: 'I would like to thank the digital leaders from Dunoon Primary School for providing us with a very professional and informative presentation of the new app which has been created.
'The app provides easy access to the Education Vision and Strategy and is available to download from the Google store.
'It will also soon be available in the Apple iOS store. These pupils are a credit, not only to their own school, but to the whole of Argyll and Bute.'
Dunstaffnage Castle to remain open until end of October
Dunstafnage Castle and Chapel will be open later than usual this year.
As part of the Year of History, Heritage and Archaeology, Dunstaffnage Castle and Chapel and Rothesay Castle will be welcoming visitors until October 31.
The extended season coincides with Scotland's inaugural Heritage Awareness Day on Friday October 6.
Heritage Awareness Day is an opportunity for people across Scotland to share and celebrate heritage in all its different forms.
Alex Paterson, chief executive of Historic Environment Scotland (HES) said: 'Extending the season until October 31 will allow visitors to enjoy our sites for longer as we celebrate the Year of History, Heritage and Archaeology.
'It is also a special way to mark our first Heritage Awareness Day and I hope visitors will take the opportunity to spend October 6 exploring the country's history and heritage at one of our sites.
'We continue to see increased numbers of visitors to our sites, demonstrating the enduring appeal and value of historic attractions and their importance for Scotland's wider tourism sector.'
Grimsay centre is on the hunt for good food
Grimsay Community Association is on the hunt for someone to open a cafe in its new centre in North Uist.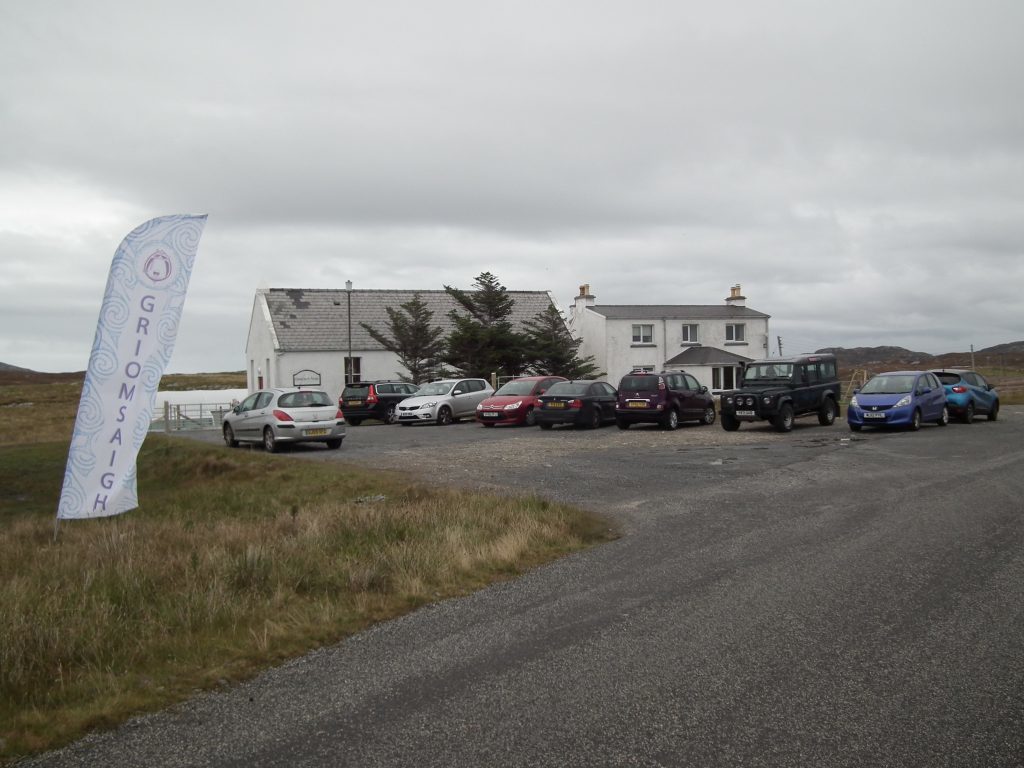 The centre already has heritage attractions, a year-round produce market, a post office and regular events and entertainment.
But the association is looking for a a cafe or bistro that serves year-round food using local produce.
The building currently seats 32, with plans for expansion, and boasts a new kitchen.
For further information email mtopsfield@icloud.com or call 01870602954.
100-mile walk for Mary's Meals
A new long distance route through Mid Argyll could be established after Ron's Ramblers completed the 100-mile trek in aid of Mary's Meals.
Earlier this month a group of walkers from Port Ban pioneered the 'Columba Way' from Tarbert to Lismore, completing it in seven days.
Lismore was chosen as the end destination in preference to Iona
as it was quicker and as it was the base for the Bishops of Argyll and St Moluag, the patron saint of Argyll.
The walk lined Tarbert and Loch Fyne with Oban and Lismore.
The route has been registered as a pilgrimage walk and an organisation is to be set up.
The Heart of Argyll Tourism Alliance and the Scottish Pilgrim Routes Forum have already shown support.
A website and route maps are being prepared.
Anyone wishing to help or sponsor the route should contact Jonathan Sheldrick at 01880770224 or email chairman@heartofargyll.com.