Retro Roamer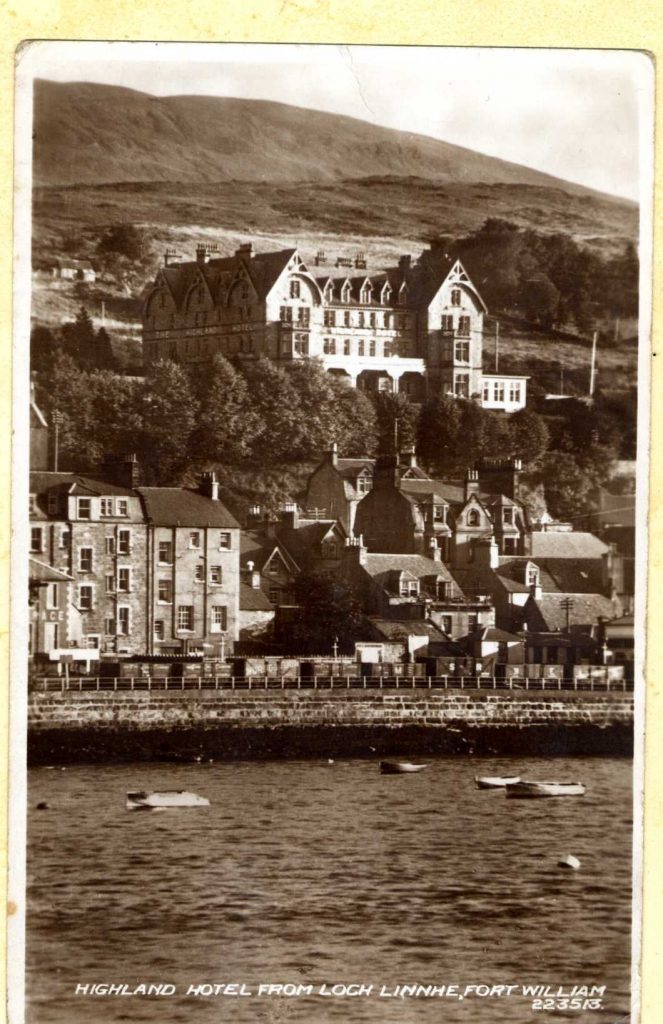 Want to read more?
We value our content  and access to our full site is  only available with a  subscription. Your subscription entitles you to 7-day-a-week access to our website, plus a full digital copy of that week's paper to read on your pc/mac or mobile device In addition your subscription includes access to digital archive copies from 2006 onwards
Just want to read one issue? No problem you can subscribe for just one week (or longer if you wish)
Subscribe Now
At last Thursday's planning committee meeting, a huge list of 'enforcement and related matters' was tabled. Judging by the dates by which many of these items should have received attention, it would have been more appropriate to name them 'reinforcement and belated matters'.
Joe Gillies was painting the mill white the other day. Unintentionally so. Joe was cornering turning the corner at the junction of the Bale Yard and the Finishing End Road on his tractor when he cowped a gallon tin of white paint. Joe has had to put up with a lot of slapstick comments about it since. These include: 'The Bonnie Glenfinnan musician plays the paint pots' and 'We thought it was Duncan Gillies Decor, not Joe Gillies Decor'! All white, Joe?
High flying traffic warden Margaret Clark made her maiden flight as a speedboat-propelled parascender over Loch Linnhe. In full regulation issue High Street uniform, Margaret was raised 200 feet up in the air and, as a result, raised several hundred pounds for Lochaber Handicapped Association and the Lochaber Centre. After her airborne epic, Margaret resolved – in her down-to-earth way – to look for the dynamic duo, Whyte & McKay, who got her into this situation in the first place. Fair play to Margaret when you consider she gets dizzy when she stands on a chair and suffers from seasickness on the Corran Ferry.
Motorists were waiting patiently at Lochy Bridge for the lights to change so they could get off the Blar and into Fort. Meanwhile the traffic was flowing on the A82. A group of cyclists passed by in the direction of the distillery, capes, crash helmets, panniers, the lot. All of a sudden an item fell off the back of one of their bikes. A loaf! 'They're going to be a bit upset when they stop to have a piece and find themselves without their sliced pan,' some onlookers mused. Just then a lorry came along and that signalled the complete demise of the loaf, leaving it as very flat bread. Even the seagulls had a job getting anything out of it after the artic had knocked the pan in.
From the loaf to the fish. Wee Donald Morrison, back from his sojourn in Harris, was telling me that while he was gathering peats at Lingerbay the other week, all of a sudden six salmon smolts dropped out of a cloudless sky and landed at his feet. 'I had heard of manna from heaven,' Donald said, 'but salmon from the sky wass (wass) a new one on me. Literally.' It transpired that while Donald's peat cutting operation was in progress, so, too was the transfer of smolts by helicopter from Loch Langavat. The half dozen that slipped out to join Donald and Peat were 'in the pan before you could say loaves and fishes'. Donald told me: 'Aye, flying fish from heaven are chust sublime!'
The 500th passenger of the year on the London to Fort William Motorail service was feted last week. It was nearly 512, in all fairness, because, the day before, a dozen cattle were observed making their sure-footed way across An Aird, that venerable stretch of reclaimed land. They deposited themselves – and other things – on the ramp reserved at the station for Motorail. Maybe they were looking for a Bull-Nosed Morris, Morris Cowley or a Raleigh Mooped.
Then there was the court case about the black kitten, 'Negrita', smuggled into Scotland from France by its owner named, ironically, Monsieur Blanc.
When it was suggested M Blanc forfeited his passport as surety, it transpired he didn't have one. He had travelled over with only his identity card. The sheriff was on his high horse and said: 'When I go to France I have to have my passport, visa, documentation and goodness knows what all. Dear me, why do we have all this rigmarole, and yet you have just a carte d'identification?  Meanwhile you can certainly deposit that with the court.'
Lochaber Mountain Rescue Team duo Brian McDermott and Willie Anderson had been despatched to Steall to make safe 'The Prince's Bridge'. The Steall steel wires, across which Prince Charles manoeuvred himself, had been suffering from a missing link. Our two local heroes, in a mix of Antrim and Stockbridge accents, soon replaced it with the aid of a few well-aimed swipes of a sledgehammer.
Isn't it marvellous that, despite new technology, a moat forms in the High Street outside the old Post Office whenever there's more than a shower of rain. Locals and visitors run the gauntlet – or gumboot  – of splashing or being splashed thanks to the muddied waters that build up within minutes of the Fort rainfall. Other townspeople walk on the Jacobite side of the street – and risk getting run over!
Quite a number of local folk, including council staff, thought there would be no refuse collection in town on Bank Holiday Monday. But there was. So, did someone slip up? Or was this a public–spirited show of devotion/double time?
Simon at the Cruachan was making heavy weather of it. Simon, usually a lightning waiter, took a drinks order from a party of German 'towrists'. He elicited from them that they required beer – of course. In fact they said in unison 'Beer, bitte'. But Simon took this to mean 'bitter beer' and called up eight pints and four half pints of heavy. Conveying the laden tray to the Germans' table Simon was more than a little confused when the Deutschland drinkers advised the beer was 'the wrong colour'. They wanted 'Lager, Bitte, which to them is 'Beer'. Which left a lot of heavy looking for a good home.
At about the same time a fella walked into another local hotel and, after ordering a pint of heavy, asked for a ploughman's lunch. Away went a member of the bar staff to organise the plateful. But it was taking ages to arrive. A colleague was despatched to investigate the hold-up and soon found the reason. The delay was because the first bartender was painstakingly removing, with the point of a knife, 'these bits of blue cheese because they don't look very nice'.
'Follow that,' says you.  Well, Mrs Cameron did. She phoned up a local establishment for a takeaway and asked if it could be ready for 5.15. Goes to the premises and gives her name. 'It'll be five thirty', she was advised. 'No problem, I'll take a seat till it arrives,'. said Mrs Cameron, She sat down and started to read a paper. Staff member comes over: 'Don't you want your meal just now?' he asks. 'Yes, but you said five thirty,' Mrs Cameron replied. 'No, madam, your takeaway is here. It costs five pounds thirty.
The five cash prizes in the Eagle Club draw were won by – five Macs. Three MacDonalds, a MacKinnon and a MacLean.
Jean Pardoe was on sentry duty at the West Highland Museum. She sold two tickets to an elderly couple and off they went to enjoy the delights. A quarter of an hour later the man came down the stairs and out into the sunshine. After a couple of minutes a man came in, brandishing an admission ticket, and walked straight past Jean's desk and up the stairs. 'Funny,' thought Jean, 'there's something a bit different about that bloke.' So she went off to take a look at him. And Jean finished up getting ticket money off the man who, it transpired, was an identical twin of the 'party of the first part'. Jean had noted there was a subtle difference and caught them at it. So the museum was 50p better off and a potential minor con trick was foiled. Full marks to Jean for her powers of observation and tenacity.