Letters: All the issues raised by readers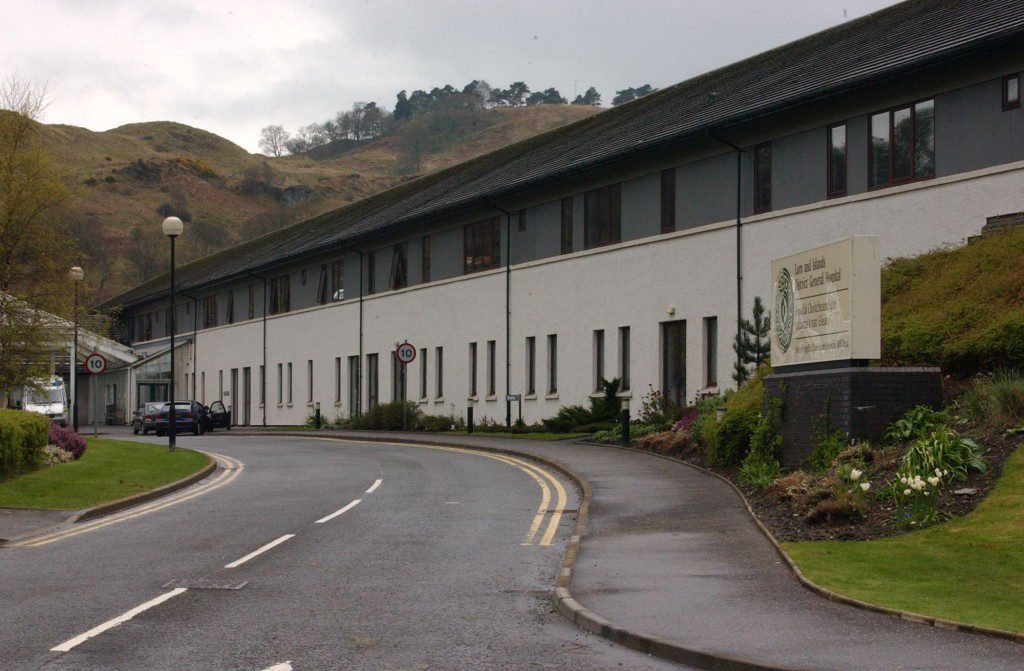 Want to read more?
We value our content and access to our full site is only available with a  subscription. Your subscription entitles you to 7-day-a-week access to our website, plus a full digital copy of that week's paper to read on your pc/mac or mobile device.  In addition, your subscription includes access to digital archive copies from 2006 onwards.
Just want to read one issue? No problem you can subscribe for just one week (or longer if you wish).
Problems logging in and require
technical support?
Click here
Subscribe Now
We need to protect more trees in Oban
Sir,
Keep Oban Beautiful strongly supports the retention, care and planting of trees around the town.
It is, therefore, of great concern to see that trees are being felled on a regular basis and, while we accept that there are many reasons for taking down trees, I would respectfully suggest that very careful thought is given to any felling or pruning programme.
Felling or lopping trees to allow a better view from a window could well spoil the prospect for other residents and visitors who enjoy Oban's green and wooded appearance, particularly if the trunks and branches are left lying where they fall, often at the roadside. It's also important to check on whether the tree concerned belongs to you or is the subject of a tree preservation order.
I enjoyed the idea put forward in a letter from a Mr N Mclean of Inverness to 'Captain MacDougall, Younger of Dunolly, by Oban', dated November 27, 1823, and quoted in an article by Alison Blackwood. Captain MacDougall was considering building a new house at Dunollie and was asking for suggestions as to where it should be sited. Mr McLean wrote: 'I  think it would be out of taste were it to be practicable to grasp all the finest views from the house.' He meant, I assume, that there are other places from which to enjoy the view than from your armchair.
If a tree is causing a real problem – be it too large, too close to the house or in poor health – then rather than lopping the branches and leaving ugly stumps, it might be better to cut the tree to the ground and either allow it to re-grow, or to replace it with a smaller or less vigorous species.
Trees filter the wind, soak up water and provide a habitat for wildlife, as do areas of so-called 'scrub' which is often thought of as valueless. Trees and shrubs soften the outline of buildings and are restful to the eye. We need more tree cover, not less. Let's be proud of our green town.
Maurice Wilkins,
Keep Oban Beautiful.
Many thanks for Marie Curie support
Sir,
I would like to say a big thank you on behalf of all our Marie Curie nurses in the Highlands, Islands and Moray for making the 2017 Great Daffodil Appeal a great success, raising nearly £29,000.
Our month-long appeal, launched on March 1, saw lots of volunteers collecting in shops and stores, in return for a daffodil pin. All funds raised will help us provide care and support to people living with a terminal illness and their loved ones, in their own homes.
Leigh Ann Cassie,
Community fundraiser,
North and West Highland.
Humanist funeral was truly appalling
Sir,
Over the past few days I met different people, Christians and non-Christians alike, who attended a so-called 'humanist funeral' in Inverness.
Without exception, they were all appalled by what they heard and witnessed. They also told me that the majority of those present were of the same mind as themselves. One man told me that it was the 'worst funeral I ever attended – it was quite a pathetic performance'.
Why the outpouring of dismay and confusion? Apparently, no mention was made of God, Jesus Christ, sin or the afterlife. The Bible was not read and no reference was made to any word of divine truth. No prayer was heard, and neither was there any psalm of praise sung.
There was not one word of biblical comfort, nor an expression of spiritual sympathy, for the mourners. The glorious gospel message of inner peace, salvation joy and eternal rest was not mentioned. Even 'Amen' was not heard.
Yes, all this was a 'pathetic performance' indeed. God calls it idolatry and religious sacrilege: 'They changed the truth of God into a lie, and worshipped and served the creature more than the Creator, who is blessed for ever. Amen.' (Romans 1:25)
I daresay the humanist celebrant would rather, if it were possible, say nothing even about 'death'. Alas, it couldn't be evaded: this cold 'last enemy' was staring everyone right in the face. It always will. As we are all sinners, so we must all (humanists included) die one day.
One cannot but have profound pity, and feel deep sorrow, for humanists.  They have nothing to live for and nothing to die for. They tragically reject all and everything that relates to God. They delude themselves into thinking that everything ends at death.
What madness, what folly, what blindness, what delusion. They somehow think they can ignore what the call of truth commands them to do: 'Prepare to meet thy God.'
History records that Friedrich Nietzsche, a German philosopher, detested everything that Christianity represented. The world knows him, after the title of a book he wrote, called God is dead. Days after he died in Austria words on a wall, in graffiti, said: 'God is dead: Nietzsche!' Someone else wrote under it: 'Nietzsche is dead: God.' Yes, it is man that dies, not God.
Donald J Morrison,
Old Edinburgh Road, Inverness.
Wonderful team at Oban hospital
Sir,
Three cheers for Lorn and Islands Hospital in Oban. Recently I had a short stay in ward B where I was cared for and cured by Dr Fattah and his wonderful team of doctors and nurses.
Everyone I came into contact with was cheerful and efficient. The meals were also very good. My sincere thanks to them all.
Dreva Mhor,
Ganavan, Oban.
Mull will be poisoned by use of insecticide
Sir,
It is sad that the plants at Pennyghael on the Isle of Mull, which were once the source of medicine and healing for kings and the people of Scotland (http://www.scotclans.com/the-beaton-doctors-of-mull/), could now be the source of illness and disease to the wildlife and the community of the island and its visitors.
Tilhill Forestry is planting trees impregnated with a neonicotinoid insecticide to provide toilet rolls for China.
What an indictment of our society.
Michael Shilson,
Creag Na Meala, Dervaig,
Isle of Mull.
Many reasons for decline of birds
Sir,
I write regarding unaccountable omissions in the article titled 'Care needed around nests during breeding season' (The Oban Times, April 13).
We, the public, it seems, needed 'reminding' about the vulnerability of birds' nests in spring. According to Andy Turner, of Scottish Natural Heritage, and Ian Francis of the RSPB, tree felling, building work, hedge trimming, blocking holes in houses and so on should be postponed until after the end of the nesting season (date?) because 'many of our garden bird species are declining'.
It was also observed that 'Dogs can be a risk if not under control'. How true. A dog roaming around uncontrolled, though an increasingly uncommon sight, can find the odd ground nester and maybe eat its eggs. It is odd, though, that dogs, who are not given much freedom to roam, are not renowned for bringing home dead birds and are not great tree climbers, come in for criticism and yet cats don't even get a mention.
It is especially odd when you go to the RSPB website and find that it is saying 'The most recent figures from the Mammal Society estimates that the UK's cats catch up to 275 million prey items a year, of which 55 million are birds.' That's right – 55 million birds a year and that is just domestic cats, so who knows what the substantial feral cat population is slaughtering. After all, they have to kill to survive – no tinned stuff for them if they miss the birdie.
It is surprising, too, that they don't mention the widespread use of pesticides, herbicides and nitrogen fertilisers on farms and gardens, creeping urbanisation, the drainage of marshes and the scarcity of hedges in the increasingly monocultural agri/forestry UK landscape all of which has led to a 45 per cent drop in all insect life over the past 40 years.
Declining insect numbers are the source of the drop in bird numbers and it isn't just birds – it is many other animal groups as well. Perhaps Andy Turner and Ian Francis would be better off aiming their warnings at the Scottish and UK governments to form a better strategy as we undergo our uncoupling from EU diversity legislation rather than reminding us that birds nest in spring.
Peter Isaacson,
Coll.